Arte Fiera 0 | The story behind the experiment that brought it to life
The story of Arte Fiera – which this year will open its doors to collectors and art lovers alike from the 24th to the 26th of January – begins many years ago. After the inauguration of Kunsthalle (Cologne 1967) and Art Basel (1970), in Italy it was Bologna that became the centre to the contemporary art market. The first official edition of the event was in 1975 (though, in truth, a form of Arte Fiera had already taken place in 1974 for the 38th International Expo).
Ten galleries, a B&W catalogue and the desire to understand if there was a suitable market for a fair dedicated entirely to contemporary art were the key elements that brought to life what is now referred to as Arte Fiera n° 0.
In this focus, thanks to the help of Galleria de' Foscherari and its then manager Maurizio Mazzotti, we will talk about that very hot June in 1974 when a few numbered galleries decided to bet on a idea – which later proved extremely successful – and the astounding catalogue that was created by journalist and art critic Giorgio Ruggieri.
---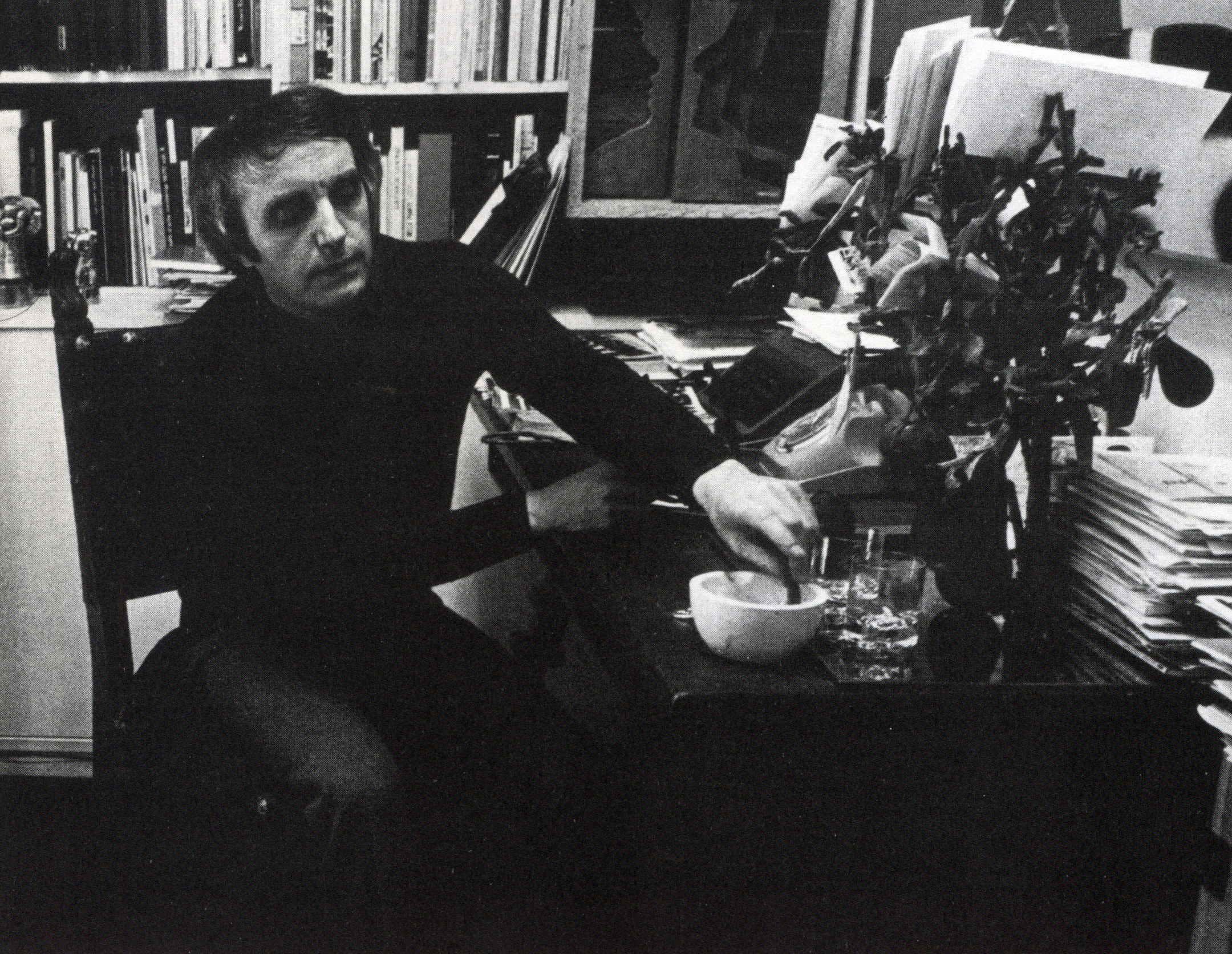 "(…) in 1974 with Franco Bartoli, my learned travel companion, we brought with us a beautiful wax sculpture by Victor Brauner. We were in a meadow, in a prefabricated building which due to the outside heat created a sort of stove effect. The art began to move, it was a hot June day. But the idea did not melt and the following year here was Arte Fiera. We grew up with her, we saw works of art, which no one wanted to buy, sold for little to nothing. And we saw art galleries and painters become famous. Bologna accepted its Art Fair. They were beautiful and terrifying years. We never slept".
In this memoir published on Arte&Fiera 40 (2016) Pasquale Ribuffo[1] – cofounder of Galleria de' Foscherari with Franco Bartoli – remembers the warmth of the n°0 edition of Arte Fiera where he describes in detail this first "experiment". And thanks to their sons, Bernardo Bartoli and Francesco Ribuffo, we were able to reconstruct the story even better.
The art gallery still owns a copy of this otherwise unobtainable catalogue dating back to 1974. It's approximately 60 pages long (bound with rings, all rigorously B&W) and contains the names of the ten art galleries which participated as well as a mention of each and every artist, work of art and reference to each piece on display in order to facilitate connections and possible acquisitions. The layout of the catalogue, simple yet elegant, alternates information pertaining to the history of each gallery with information on the artists themselves – short, concise notes telling the public what the exhibition had to offer. On the catalogue's black cover the white logo "Arte Fiera Bologna" resonates. It is the name with which this "experiment" was presented at the 38th International Expo in July 1974.
---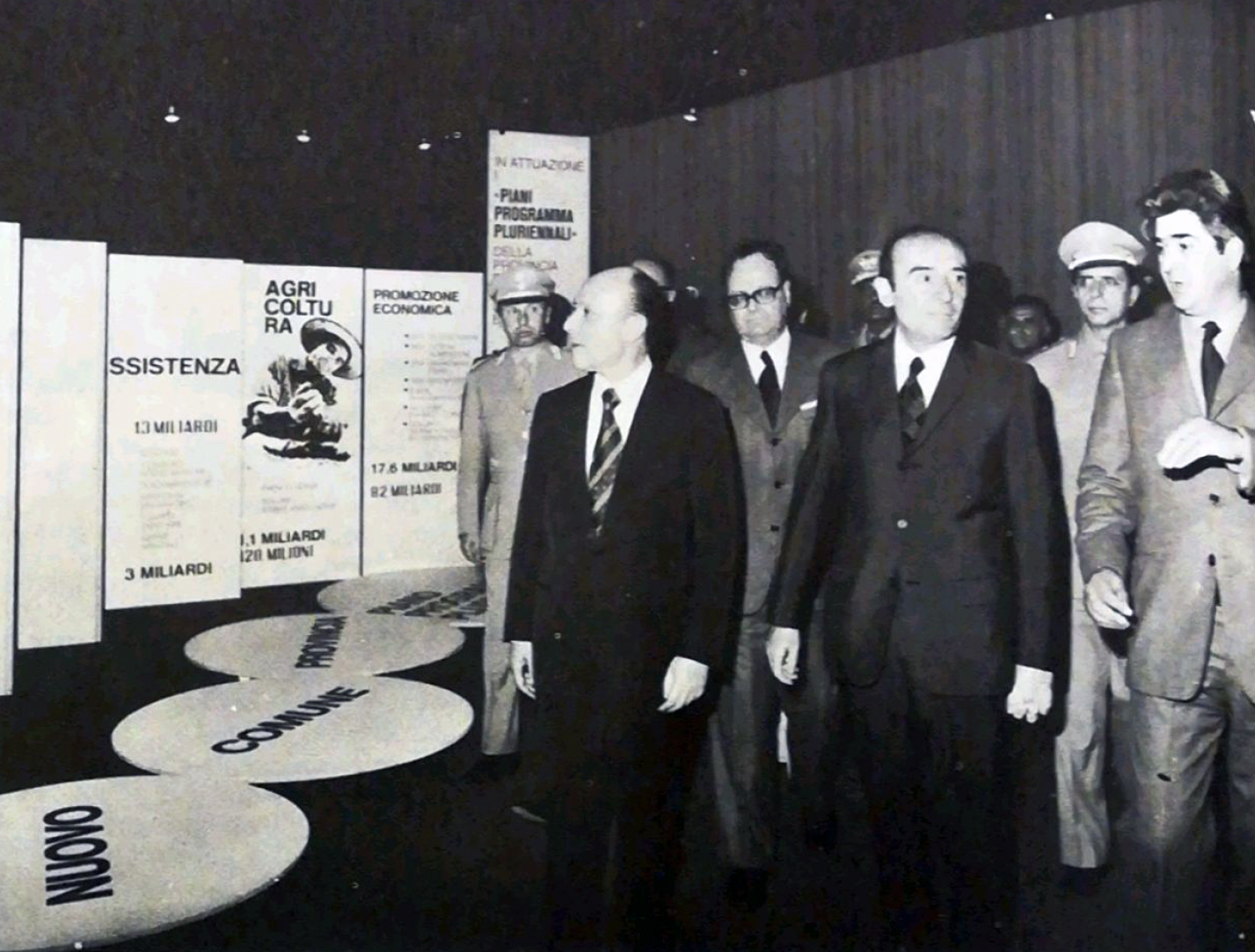 So, which were the art galleries present at this n°0 edition? From Bologna there was the aforementioned Galleria de' Foscherari, as well as Galleria Forni, Galleria Duemila, Il Cancello, La Loggia, Galleria San Luca and Galleria Stivani. Also present were Galleria Giulia (Rome), Galleria Vinciana (Milan) and La Bussola (Turin). By leafing through the thick pages of the catalogue we can get a glimpse of the cultural effervescence of those years, and we can see which hubs were most active and interested in contemporary art. In the introduction, the coordinator Giorgio Ruggieri thanks Bologna Ente Fiere and briefly explains the reasons (strictly connected to market evolution) which led to the fruition of this "experiment".
"This mini market exhibition has the prerequisites and structure to repeat itself next year, mayve even increase tenfold", is what the critic said in conclusion, suggesting the great potential of the "experiment" and the desire to expand the project on larger scale. If we take into account the number of visitors the fair had back in 1975 we can surmise that maybe he was truly clairvoyant.
---
As Maurizio Marzotti explains, «This spiral catalogue of that edition was made, in large part, thanks to Giorgio Ruggieri who spoke with an editor and said "we don't have any money, would you help us create a catalogue?" In the end, all the art galleries in Bologna were his clients so they found a way to make the catalogue by financing themselves. The following year it became ours and we managed its graphic design. (…)
In those days I organized the Trade Expo and the decided it was time we gave it a new face: it had so many different sectors, so the idea was to create specialized or specialist sectors, from furniture to mechanics. Then we thought: why not also introduce contemporary art? The idea came to me because they had recently moved – or were about to move – the contemporary art museum to Villa delle Rose[2] (which was later transformed). At that it was housing paintings by Bolognese artists of the 1900s. I remember I used to take my daughters there: it was simply beautiful.
(…) So I went to speak with a journalist working at Carlino back then, and asked him if he knew anyone. He told me to contact Giorgio Ruggieri saying, "He knows everything!" So I went, and asked Ruggieri "What do you think about this idea?" [in reference to a contemporary art fair]. He replied telling me that something along those lines had started to come to life in Basel for the last couple of years.
Together with Ruggieri we began to figure out what could be done. He told me about two art galleries in Bologna: one was Galleria de' Foscherari, the other was Galleria Forni (very operational at the time). I spoke to the owners of both galleries and found them both very willing to converse, yet shrugged at the idea of a contemporary art fair. However, they told me to let them know if something came of it. So I went to scope out the space at the expo, and here's where it gets funny: when I asked if I could use the space I saw and underlying fear of art. In the end they said yes, as long as we didn't use the space which at the time was hosting the Trade Expo (beautiful, renown and in wide attendance) and only if it didn't involve additional costs».
---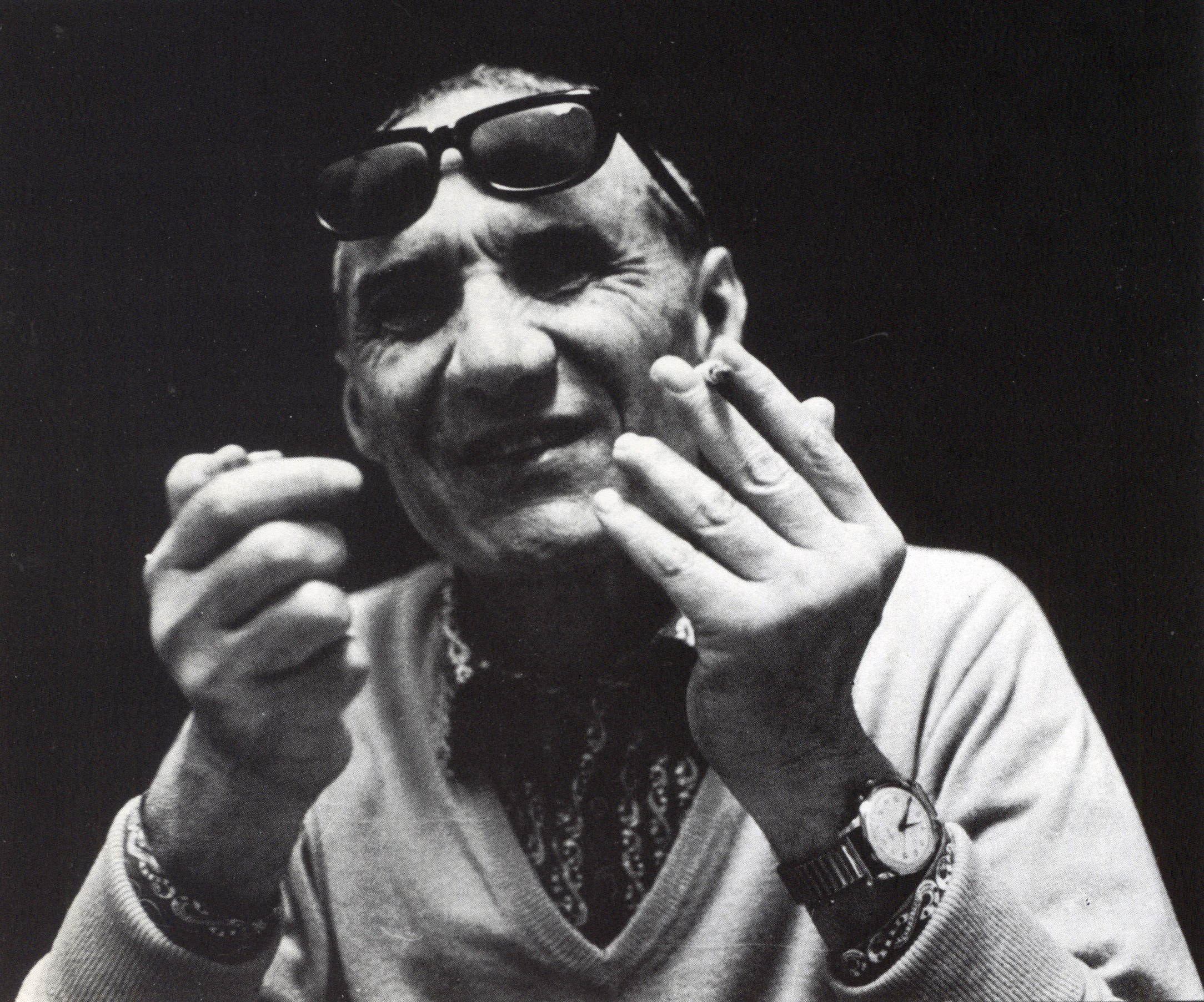 «We had no idea what it would be. At the time the Trade Expo lasted 10 to 12 days, its focal points being gastronomy, furniture and mechanics; but there was also a bit of everything. Mechanics had a significant economic hinterland, laws helped artisans, furniture was in full development mode and since the post war years everyone was building houses.
Among the fairs we were hosting in Bologna back then, one in particular was extremely popular (and most probably the biggest, most attended): the construction exhibition. Behind the gastronomic area there were some prefabricated buildings used only for SAIE[3] so I asked a colleague working there if she could open them for us. They were small houses, garages of around 50 sq metres – I think the gallery owners only paid the exhibitors and the electricity.
Together with Giorgio Ruggieri we managed to convince them, so in the end ten art galleries participated in the Trade Expo which was open from 10am till midnight».
---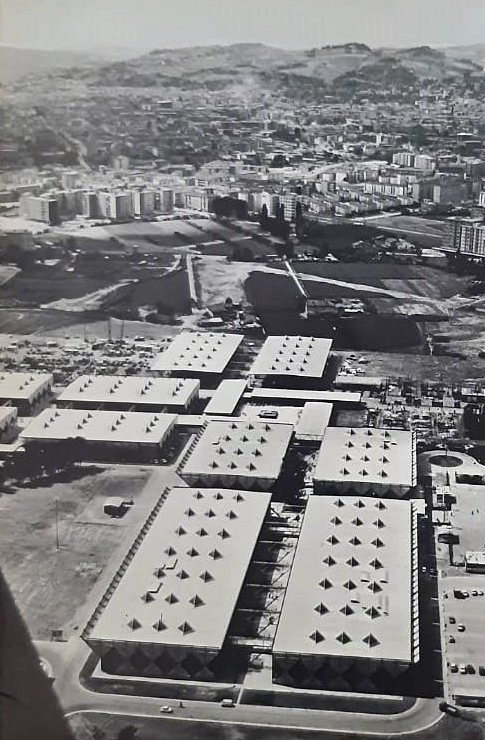 The fair, Maurizio Mazzotti continues, was held in the neighbourhood grounds we know today: «Today everything is different, though the area is still the same. In recent years everything's changed so much. It used to be a free area, as it was a military zone, I think (though I'm not certain) it was state property. The area belonged to famers who, through various operations, sold it to the Municipality. There was no Chamber of Commerce at the time, so I think it was then managed by the Municipality, the Province and the Region. Artisans, traders and industrialists inserted themselves at a later date.
The housing/construction exhibition was held in the pavilions, but the Art Exhibition that year was held in the prefabricated buildings outside. You could get there from the entrance in via Michelino [which was the north entrance, ed.], the area was just behind the Gastronomy pavilions. It was an area of precarious constructions; imagine a small town square with a bunch of gastronomical shacks surrounding it and at its centre a stage. Funny thing is, since it was June and very hot weather, when they dismantled the shacks, under the wooden floors it was swarming with snakes [laughs, ed.]».
It's surprising to think how, compared to the current structure of Arte Fiera, the galleries adapted themselves to available space: «In that first year they looked for some panels, but [the art work, ed.] was exposed as best as they could; perhaps the walls were painted white, nevertheless they were well kept as they were inside the stands companies built especially for SAIE. Gallery owners obviously studied layouts to the best of what was available to them; in any case they were exhibited on walls, each gallery thinking of its own space».
---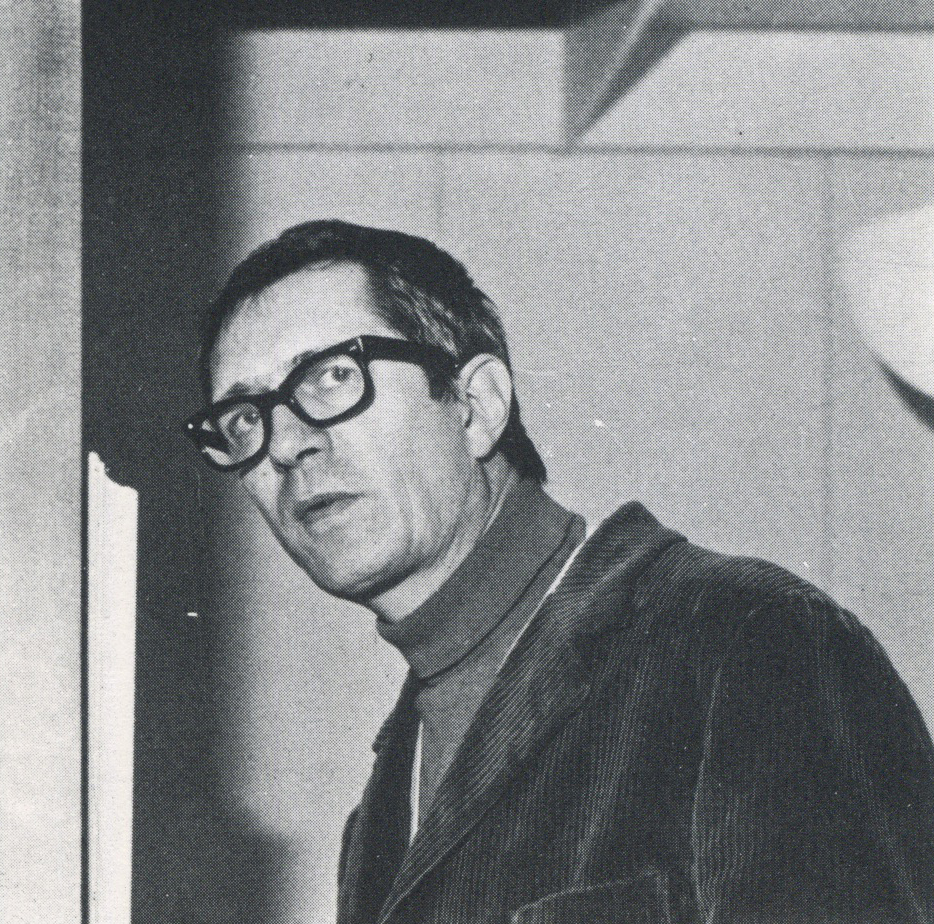 Was it a risk investing in Bologna?
«I must say, Bologna had a barycentric advantage for trade fairs, it was easy to get there. Though I personally suggested it because Milan has always been a "mecca" of sorts, Turin remains closed in a world of its own, and Rome just makes you drunk.
At the Bologna Fair we organized exhibitions on fashion, footwear, perfumes and many other sectors with great success. The problem was selling the pieces with the legislation at the time. The Swiss were more tolerant, just think that the gallery owners, when they went there [to Basel, ed.], slept in Germany because they had better accommodation, ate in France, and were able to come and go with trunks full of paintings as nobody said anything. Nobody asked. Nobody even thought of smuggling and no one checked.
Introducing cultural elements – such as a fair on children's books or Arte Fiera – into a fair dedicated to industrial and commercial elements was simply amazing».
Did the experiment have positive results?
«Let's just say that at the time expos, and their respective balance sheets, were all thought through very carefully – it was difficult to make ends meet. The set-up and what it took to organize the fair (walls, floors, lighting) cost a lot of money. Same it is now, everything has to be assembled then dismantled at a (high) price. The results were positive though, so much so that for the following edition some obliging counsellors went on a trip to Basel, I'm not sure if it was in '74 or '75. I met Achille Bonito Oliva there and a group of Italians who represented 'internationality'».
This concludes Maurizio Mazzotti's extraordinary testimony, which takes us back in time to the n° O edition of Arte Fiera. Forty-six years ago, in the prefabricated buildings outside of SAIE, organisers and gallery owners still didn't know (and perhaps couldn't even imagine) how important those hot June days would be for the future. The premise, the "experiment" from which Arte Fiera was created appears to be permeated by absolute normality. There was no sensationalism, no pretence, only the desire to be involved. Visitors to the exhibit, young and old, «viewed art whilst eating ice cream». They lived this new experience with the curiosity of those who had no expectation. The n°0 edition of Arte Fiera reminds us that even great things need fertile soil and seeds to be planted in order to grow and bear fruit.
---
[1] From Arte&Fiera 40, curated by Claudio Spadoni and Giorgio Verzotti, 2016, pg. 154
[2] Villa delle Rose was closed in 1974, the collections it was housing were moved to the Modern Art Gallery designed by Leone Pancaldi, found in the same neighbourhood as the Exhibition Centre. The complete history can be found on the Bologna History website.
[3] The first edition of SAIE took place in 1965.
---
Special thanks to everyone in Galleria de' Foscherari who went out of their way to help us find information on Arte Fiera n°0; to Ilaria Monarini who scanned photos from the catalogue so we could show you; to Maurizio Mazzotti who agreed to meet with us and recounted a story we thought had been lost forever.
Reference Bibliography:
Bologna, notiziario del comune: informazioni dell'Ufficio stampa del Comune di Bologna, a. 1974 n.14
Arte & Fiera 40, a cura di Claudio Spadoni e Giorgio Verzotti, Edizioni Corraini, 2016
Catalogo ArteFiera Bologna 1974
Francesco Poli, Il sistema dell'arte contemporanea: produzione artistica, mercato, musei, Edizioni Laterza, 2011
---
Leggi gli altri Focus
Seguici anche su: Facebook e Instagram
Translated by Ludovica Sarti