Cho Hui-Chin | La decostruzione materiale e immateriale degli elementi
L'approfondimento della settimana è dedicato a Cho Hui-Chin, giovanissima artista di casa a Londra che lavora sulla decostruzione materiale e immateriale degli elementi. Frammenti di pelli e pellicce si uniscono vorticosamente a figure grottesche dai colori mutevoli e delicati, dando vita a sempre nuove visioni oniriche e surreali.
Cresciuta in un ambiente multiculturale, Hui-Chin ha frequento la Slade School of Fine Art fino al 2018 ed è attualmente iscritta al Royal College of Art. Le sue opere fluttuano a metà tra esperienza estetica e concetto, traggono ispirazione dall'esperienza di artisti del contemporaneo come Joseph Cornell e Hannah Höch e, al contempo, sono contaminate dalla cultura orientale dei manga e degli anime.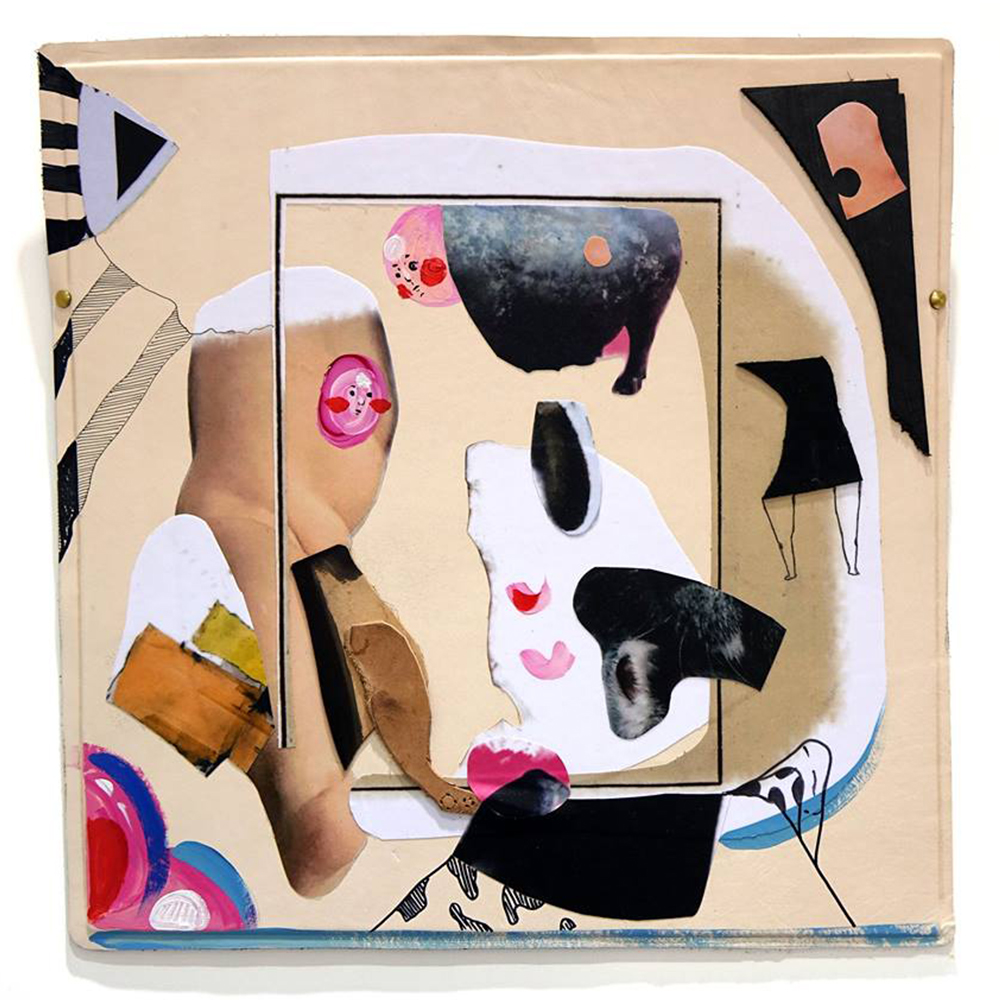 L'artista è impegnata nella continua ricerca di abiti vintage. Una delle sue più grandi passioni è quella di collezionare capi composti da materiali particolari, come pelli e pellicce: elementi che è facile individuare entro i suoi collage tridimensionali in cui, alternati alla pittura e a frammenti di fotografia, è possibile scorgere inserti di materiali organici decontestualizzati e investiti di nuovo senso.
Questa visione binaria delle cose è il cardine della sua produzione: come lei stessa afferma, il rapporto tra la vita e la morte è elemento ricorrente delle sue iconografie e dei suoi accostamenti materici.
«(…) the intention of my most recent works is to create the perception of 'a dream within a dream' which means that the patterns and images are being deconstructed on the leather which is being deconstructed whilst the behaviour of viewers who are thinking the arrangements of the works as a process is the action of deconstruction» | Cho, Hui Chin (Intervista per PortfolioBox)
Di fronte alle sue opere è necessario sostare. Soltanto uno sguardo attivo, indagatore, consente di analizzare ogni piccolo particolare estrapolato dalla realtà (o dal sogno) e di decodificare la trama di questi racconti mobili, morbidi, ambigui.
Per maggiori informazioni visita il sito dell'artista attiva anche su Instragram come @chohuichin
Scopri gli altri articoli su coffee break